---
Welcome to the Super Mario Fanon Wiki!
This is a Super Mario fanfiction wiki that anyone can edit.
Currently, there are 3,040 articles since the opening of this wiki on. This site encourages you to write anything, literally anything fictional, on Mario and his spin-offs, affliates, friends, colleauges, villains, rooms, places, countries, leaders, species, etc. etc. - If you want to make tests use the Sandbox.
Recent Blogs
Current Featured Article
Cody Tran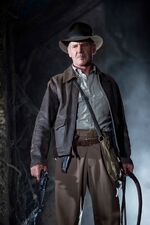 Cody Tran is a character by Super Skywalker. He is a famous explorer in the Mushroom Kingdom and many other locations, and has made many discoveries. Achievements include becoming the president of the Warp Pipe Corporation, exploring the Dark Land, and defeating many villains such as Bowser, Plasmius, Count Bleck, Kamek, and many more. Read more...
Did You Know?
Super Mario Fan News
Parax and Toadark are the new mascots for Mario Fanon Wiki and are starred in the background for the new skin.
Super Mario Fanon now has monthly Community Poll!!!
A policy has been drafted and instated.
The Mario Fanon Wiki is currently undergoing initial designs and set-ups. Check back frequently.
We currently have two nominees for being Featured Articles; the Warp Pipe Corporation has been elected as a Featured Article!
Anyone who wishes to contribute an article may do so!
Community content is available under
CC-BY-SA
unless otherwise noted.